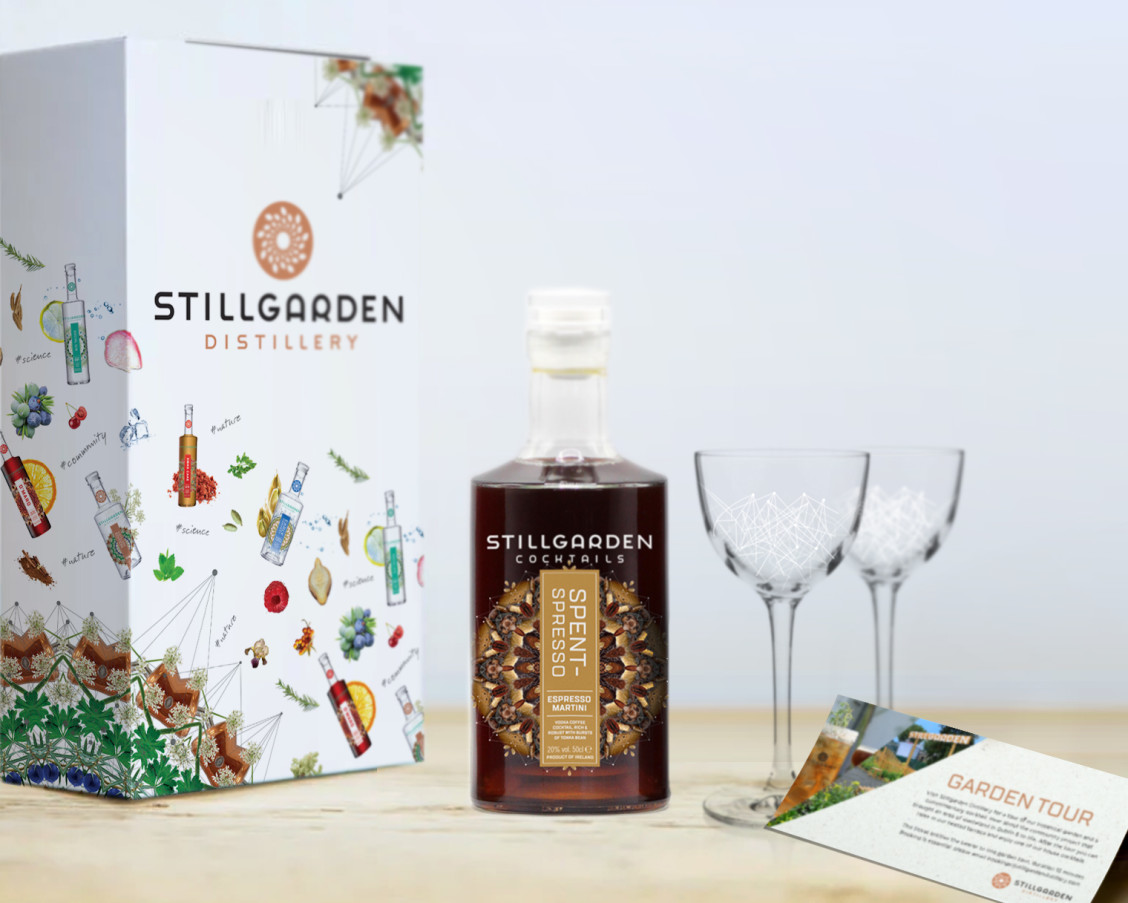 Stillgarden Distillery
You will also find Stillgarden Distillery offering a range of festive drinks.
They make modern Irish spirits using as many fresh, local & sustainably grown botanicals as they can and capture those amazing flavours through some very cool science.
Our spirits aren't just focused on high ABV but have a range of alcohol to allow you to match the drink to the mood & occasion.
And we make our spirits in a way that has positive impacts on the planet, communities and people around…always.