Harvest Fair - Thank you for making it a success
This year's Harvest Fair took place on Sept. 24 and 25
We want to thank our partners and everyone who came to the Harvest Fair this year to support local vendors, enjoy food from social enterprises and who took part in fun and engaging workshops.
We were delighted to see so many people come through our doors over the Harvest Fair weekend. T he enterprises and social enterprises were brilliantly supported and benefitted from the goodwill of all those who came to enjoy and take part in the Fair.
Fairs at Richmond Barracks are brought to you by Dublin City Council Culture Company ( which runs Richmond Barracks ) and Dublin South City Partnership with Kilmainham Inchicore Network. These quarterly fairs showcase the quality and creativity of the small businesses, craftspeople, makers and social enterprises abundant in the local area, as well as promoting culture, creativity and conversation.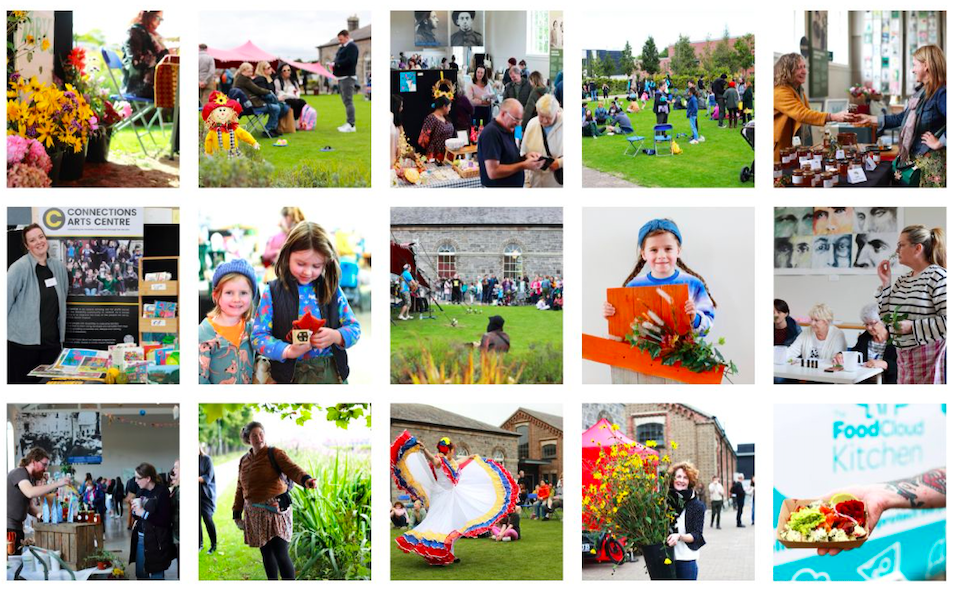 To find out more about our partners' work, and to support them directly, please visit our partner pages.
We would also love for you to be part of our Facebook and Instagram communities, and to share our stories with your friends and families.
We look forward to welcoming you to our Christmas Fair on November 26 and 27.