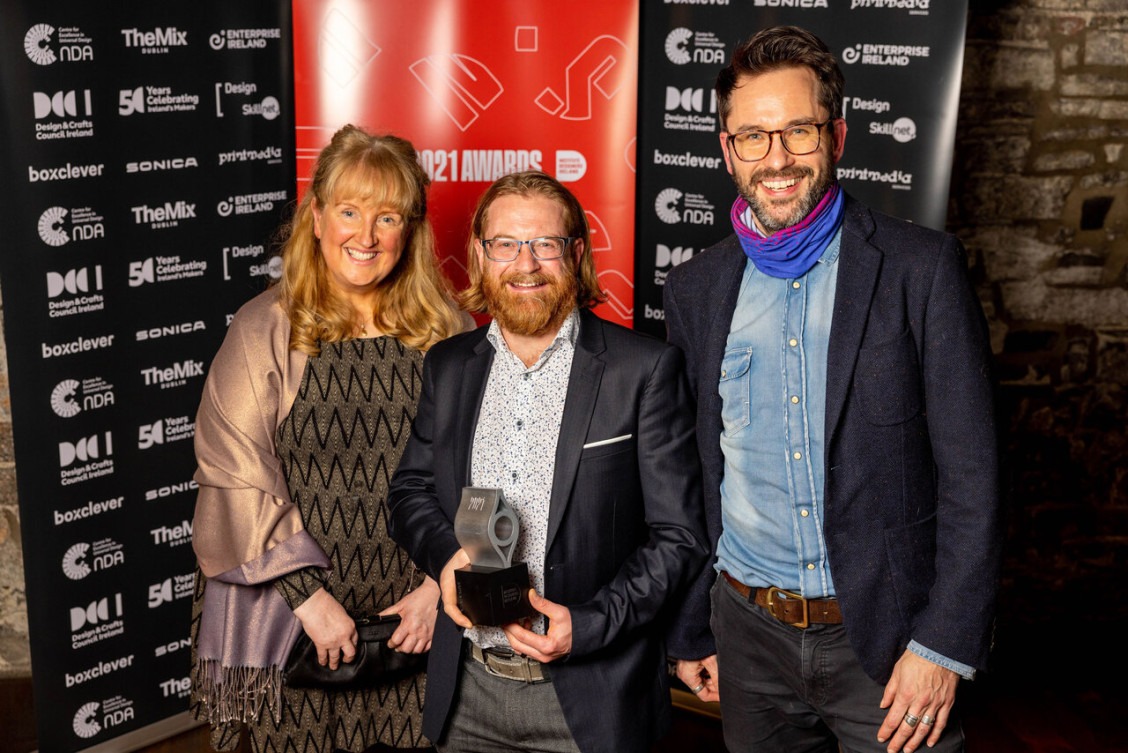 City Hall
Illustrator Alan Dunne created an illustrated graphic novel of the nursing home residents.
Civic Offices
Artist Helen Barry and HACE created a shadow puppet story of a Dublin Christmas in the pandemic.
Hugh Lane Gallery
Stephen Mac Devitt and Synge Street transition year students created a geometric Christmas tree for the Hugh Lane Gallery inspired by Harry Clarke and Sean Scully's work.
Mater Hospital
Ben Readman and the National Neighbourhood group created a four minute animation of the season in the city that brightened the Mater Hospital's exterior with colour.
Samuel Beckett Bridge
Aoife McAtamney and participants from the Richmond Barracks Over-55s Movement Group created a 4-minute dance piece filmed and animated by Stephen Mac Devitt.
The winners of the IDI Awards 2021 were announced at an online ceremony on 11 November 2021, and awards were presented on 24 November.
Winter Lights is a Dublin City Council initiative. The new artworks presented as part of Winter Lights 2020 were created as part of Dublin City Council Culture Company's creative engagement programme.
With thanks
The artworks have been combined into an animation which will be available to view soon. It is dedicated to all the participants, care-workers and facilitators (including David Walsh from Hollybrook Lodge) whose creativity, imagination and honesty contributed to the creation of artworks for Winter Lights 2020.
With a special mention for those who have sadly passed since the making of this project. Thank you for sharing your stories with us and lighting up our city in the most inspiring way.
Discover more
You can read more about the IDI Awards here.
Find out more about the five award-winning Winter Lights artworks here.
Posted 01 December 2021
Tagged with: News