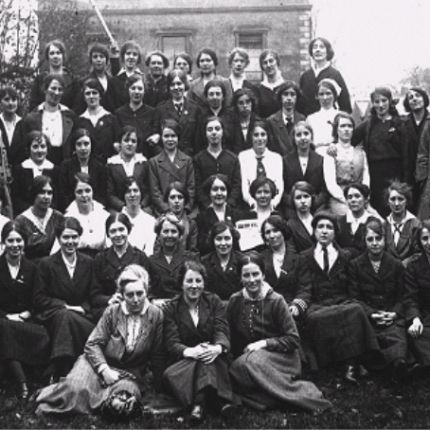 As a member of the ICA, Lynn played an active role in the 1916 Rising, an armed Irish rebellion against British rule. Following the surrender, Lynn was sequentially interned in Richmond Barracks, Kilmainham Gaol, and Mountjoy Gaol, and was briefly deported to Bath in Somerset. Following her release from prison she continued to be involved in Republican politics at great personal cost. No hospital would employ her and she was estranged from her family for some years.

From 1919 onwards Lynn devoted her life to improving the health of Dublin infants, being acutely aware of the high infant mortality rates. Together with Madeleine ffrench-Mullen, her life-partner, she set up St. Ultan's Hospital for sick infants in Charlemont Street. Lynn continued to support public health issues in later years, particularly the scourge of tuberculosis in Ireland. She also remained involved in politics, being elected a Sinn Féin TD (MP) in 1923.
Lynn was a hillwalking enthusiast, which may have contributed to her long life. She died at the age of 81 years in September 1955 and was buried with full military honours in Deansgrange Cemetery.

We are proud to represent Kathleen Lynn on our 77 Women Commemorative Quilt at Richmond Barracks.