Richmond Barracks to Kilmainham Walking Tour
Richmond Barracks to Kilmainham Walking Tour
Date: Apr. 6 — 27, 2023
Time: 11:00 — 12:30
Price: €10.00 adults / €8.00 concession (Over 60s, student, child)
Book Now
Thursdays and Saturdays at 11am
The walk from Richmond Barracks to Kilmainham is steeped in Dublin's rich historical and political landscape. Starting in Richmond Barracks which was built in 1810, visitors will learn about its history as one of Ireland's largest army barracks, where it housed and trained every regiment of the British army during its 100 year history. It is perhaps more commonly known today as the place where the leaders of the 1916 Rising were held and court martialled before their march to execution in nearby Kilmainham Gaol.
As you walk in the footsteps of these men, you will discover the many hidden histories and local heroes who shaped the face of Irish history and Irish culture. Led by professional tour guides, visitors will learn about poets, plaques and patriots and uncover the many stories of this remarkable place.
"Fergus's great storytelling and knowledge was both entertaining and captivating. Would highly recommend it to friends and family."

- Visitor
Our walking tour is an outdoor experience so please dress for all weathers and wear comfortable shoes. Whilst walking tours are a safe and enjoyable experience, in order to ensure social distancing, our group size is limited.
Each tour lasts approximately one hour and 15 minutes. The tour begins at Richmond Barracks and ends at Inchicore Road, opposite Kilmainham Gaol.
Please note: This tour does not include a visit to Kilmainham Gaol or the Royal Hospital Kilmainham (Irish Museum of Modern Art).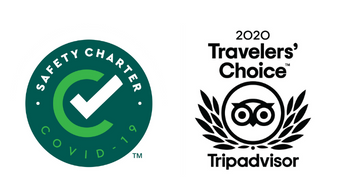 This event repeats weekly.